Regular price
$16.99 USD
Sale price
$14.99 USD
Unit price
per
Sale
Sold out
Cruelty-free. Vegan-friendly. Made in the USA. 

What it is: Hair Dance Clarifying Growth Shampoo is a gentle 5.5 pH clarifying shampoo that thoroughly cleanses away sweat, oil, and product buildup with Apple Cider Vinegar. It is color-safe, textured-, wavy-, and curly-hair friendly. Designed to help prevent and/or reduce hair loss, promote a balanced scalp, and to help encourage healthier hair growth. A soothing blend of Chamomile, Sage, Nettle, and Rosemary helps to balance the scalp and support scalp wellness. Fortifying herbs, antioxidant-rich Acerola Extract, and Biotin help to encourage healthier hair growth, promote a balanced scalp, and help prevent and/or reduce hair thinning and loss. Suitable for all hair types, including sensitive scalps.
What's different about the updated formulation? Now more concentrated, you'll need less product as it lathers well. We've added ingredients, such as Biotin, Acerola Extract, and Jamaican Castor Oil to help support healthier hair growth! 

Why we love it: Users with dry and/or itchy scalp, seborrheic dermatitis, and other scalp concerns should notice relief and improvements due to its soothing Apple Cider Vinegar and a unique blend of anti-inflammatory herbs and botanicals. Infused with Peppermint Oil and Menthol, your scalp will feel invigorated and clean after each use. 
Caution: This product may be prone to changes in color with time, due to the Apple Cider Vinegar. This is normal and does not impact the performance of this product. 
How do I use it?
Apply to hands and evenly distribute throughout the scalp and hair. Gently massage the product into the scalp. Rinse thoroughly. Follow with Hair Dance Strengthening Growth Conditioner or preferred conditioner. For best results, apply Hair Dance's Hair and Scalp Stimulating Serum after conditioning hair.
Ingredients:
Purified Water, Aloe Vera, Barbadensis Leaf Juice, Camellia Sinesis Leaf (Green Tea) Extract, Cocamidopropyl Betaine, Sodium Lauroyl Lactate (Mild Soap derived from Coconut), Apple Cider Vinegar, Hamamelis Virginiana (Witch Hazel) Extract, Acerola Extract, Glycerin, DL Panthenol, Hydrolyzed Wheat Protein, Mentha Piperita (Peppermint) Oil, Menthol, Dehydroacetic Acid, Benzoic Acid, Avocado Oil (and) Natural Vitamin E, Benzyl Alcohol, Chamomile Extract, Sage Extract, Nettle Extract, Rosemary Extract, D-Biotin, Citric Acid, Dead Sea Salt.

Shipping & Returns

Ships within 2 business days. Arrives in 3-7 days. You may return or exchange any eligible (unopened and unused) items by mail within 30 days of you receiving your order for a refund to the payment used or for store credit.
Share
View full details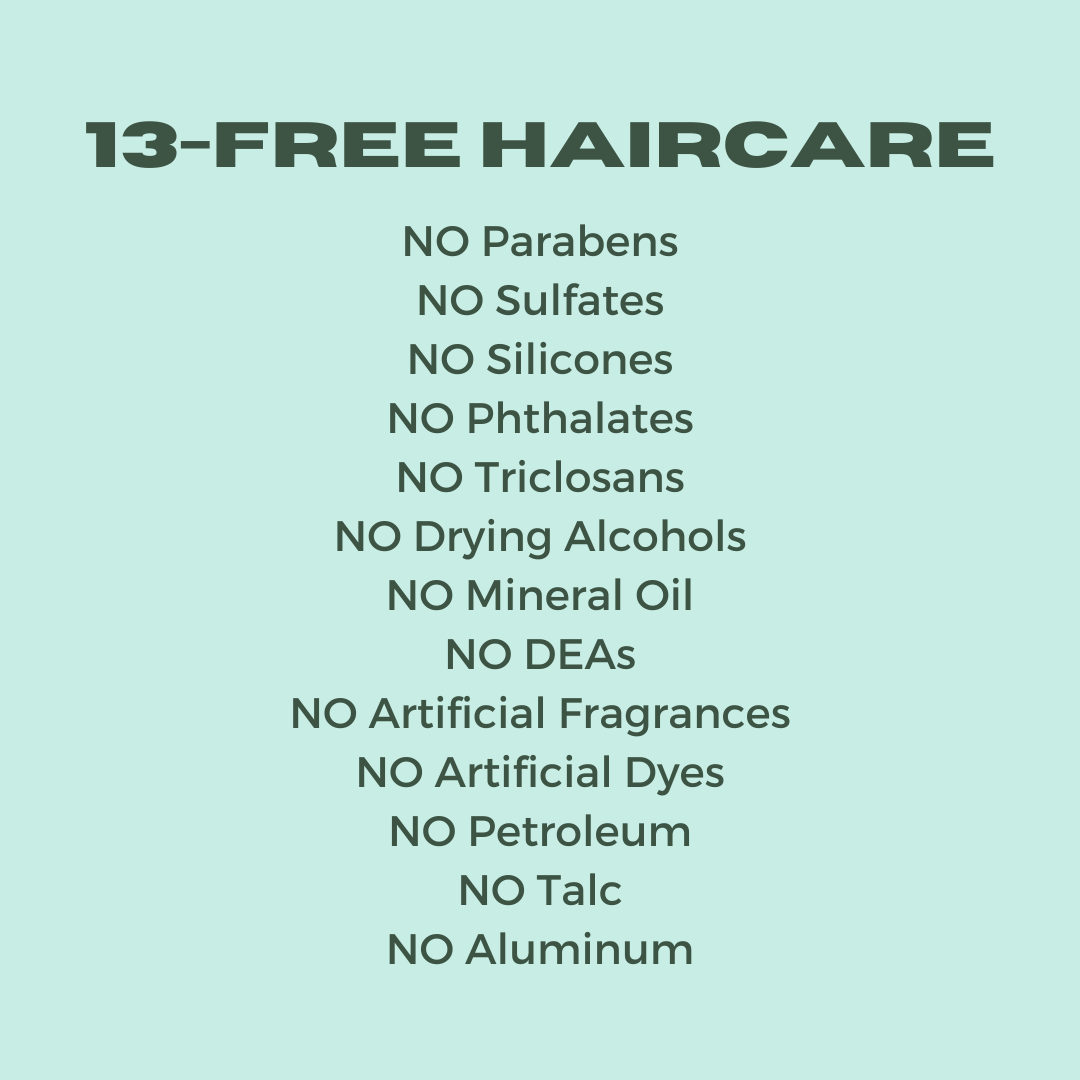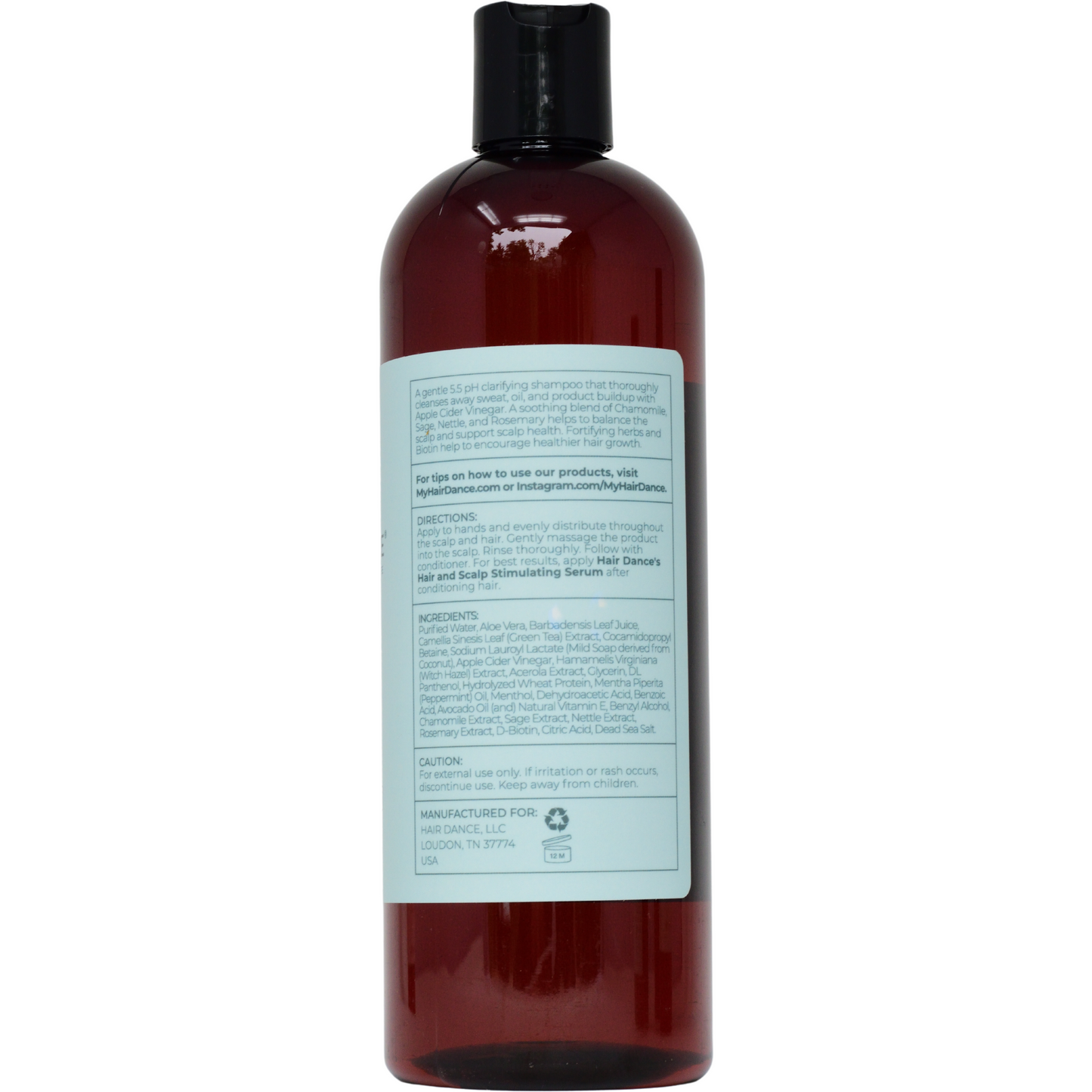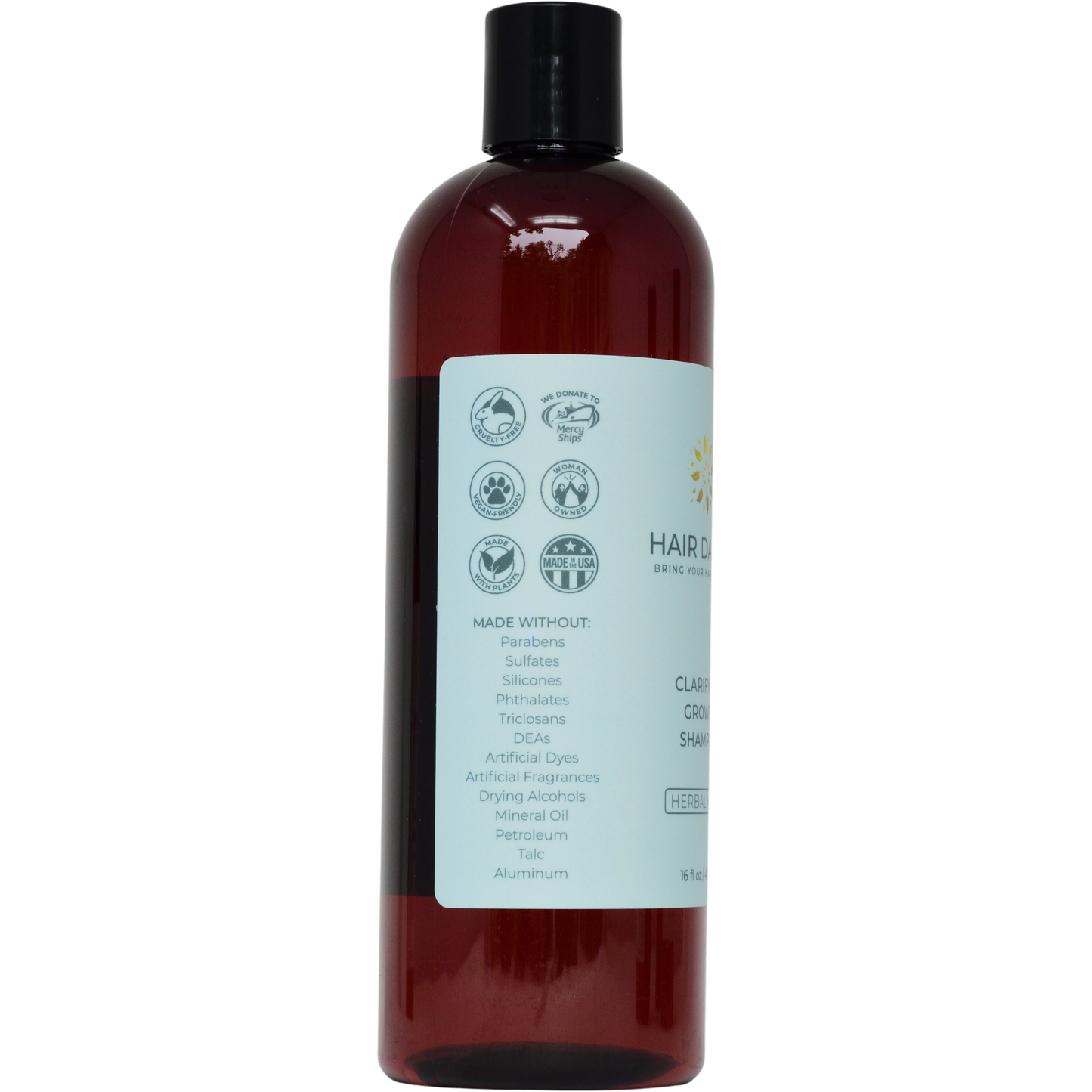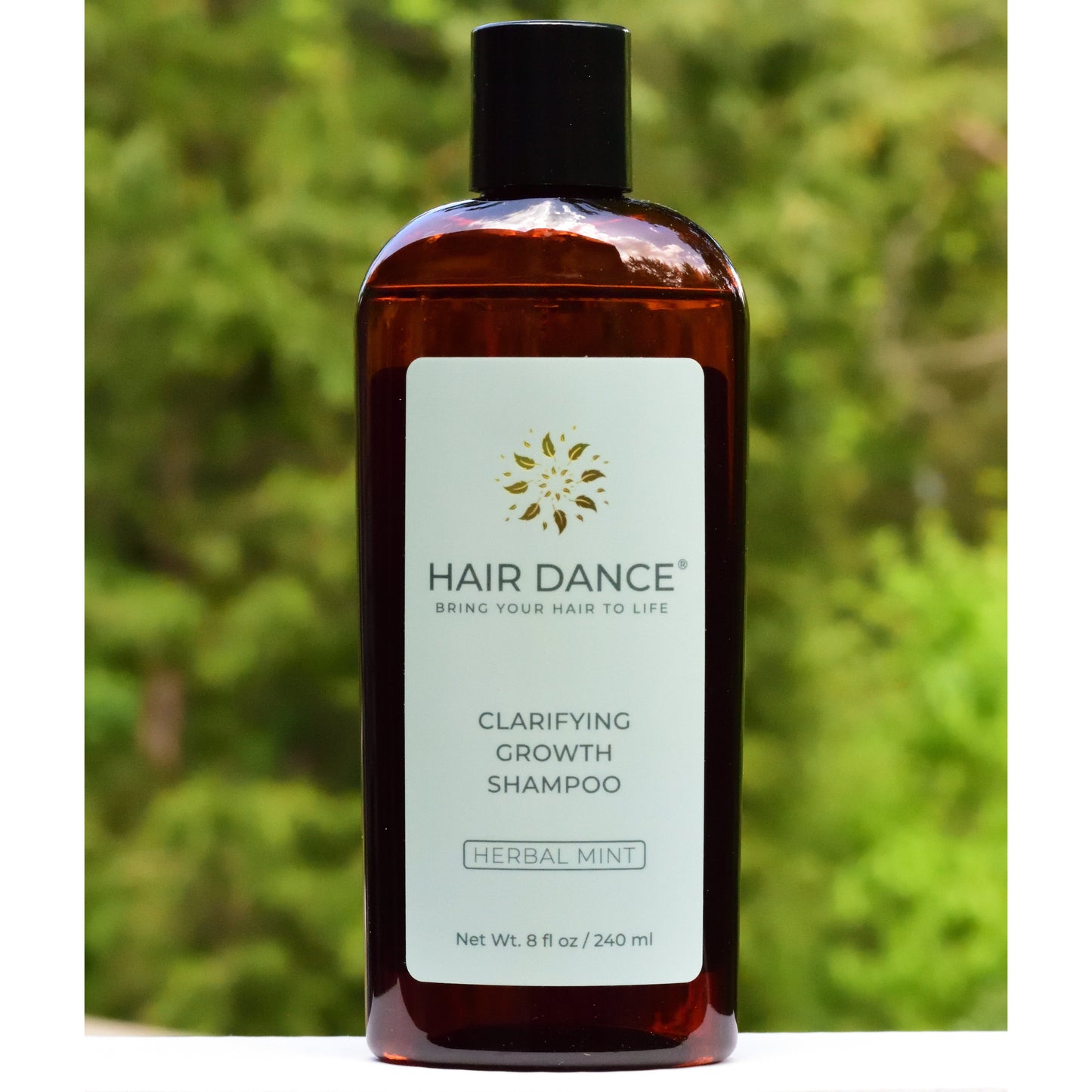 CLARIFYING SHAMPOO ROUTINE
I love the clean ingredients but find it hard to lather even after emulsifying in my hands before applying. I always follow with a hydrating shampoo/scalp scrub alternating every other wash day and follow with a hair mask or hydrating conditioner.
Great, Effective Shampoo - Hope To See The 16 oz. Bottle Back In Stock Soon
I've used the previous formulated shampoo loved it. From what I can tell this new formulation brings all the same or most of the original ingredients together in gel style formulation that is just as good and effective
So far so good
The shampoo is good. My curls seem nourished and clean. Not crazy about the texture but will continue to use.
I have been using Hair Dance for sometime. It really volumizes hair.
It will double your hair volume
It doesn't foam so that's a different feeling, but you could wash first with regular shampoo and then with the clarifying shampoo. It will make your hair BIG full and soft I love it
I am absolutely obsessed with this brand's products!! This clarifying shampoo has an AMAZING ingredient list that's so healthy for the hair and does its job!
Great hair
Love it. It makes my hair thick and healthy.
Clarifying shampoo that leaves my scalp clean but curls still with moisture
This product is fantastic! I only use it once a week to clarify my hair but that is all I need since my hair appears cleaner and less only after several days of not washing. I use a different sulfate, parabens, silicone free shampoo the other days I wash. I have oily, fine, moderately thick, curly/wavy hair and this shampoo aids my curls and relieves my itchy scalp. I am unsure of it's claims in hair strengthening and growth because that takes time to see but I will update in a few months.