Regular price
$16.99 USD
Sale price
$16.99 USD
Unit price
per
Sale
Sold out
Cruelty-free. Vegan-friendly. Made in the USA. 
What it is: Suitable for all hair colors, including dark or black hair, our bestselling Volumizing Dry Shampoo absorbs oil and residue, leaving hair refreshed and voluminous in between shampoo washes. Infused with an exhilarating natural scent, its aromatherapeutic Grapefruit essential oil helps uplift your mood.

Why we love it: Hair Dance Volumizing Dry Shampoo is a safer, more environmentally-conscious alternative to aerosol dry shampoo. Its mood-boosting Grapefruit scent invigorates the senses for a gorgeous morning or midday pick-me-up. Suitable for both on-the-go and at-home use, simply screw the lid on tightly and throw it in your gym bag, backpack, or purse for a quick and easy hair refresh!
Caution: While it is rare, sometimes this product can experience pressure changes in transit. We recommend tapping the base of the bottle on a hard surface before slowly opening the seal. 
How do I use it? When you open the bottle for the first time ever, tap the base of the bottle on a hard surface before slowly opening the seal. Carefully twist the top portion of the cap to open for use. Divide hair into sections. Grab a section of hair and sparingly apply the powder directly to the scalp and roots where any powder residue wouldn't be visible when you lay the hair back down. Alternatively, it can be dispensed into hands to directly distribute and massage the product onto the scalp and roots. Brush product through hair to evenly distribute product and absorb any excess oil. Style as desired.
Learn more about how to use our dry shampoo here.  
Ingredients: 
Organic Oryza Sativa (Rice) Starch, Organic Colloidal Oatmeal, Silica, Grapefruit Essential Oil, Organic Olea Europaea (Olive) Leaf.
Share
View full details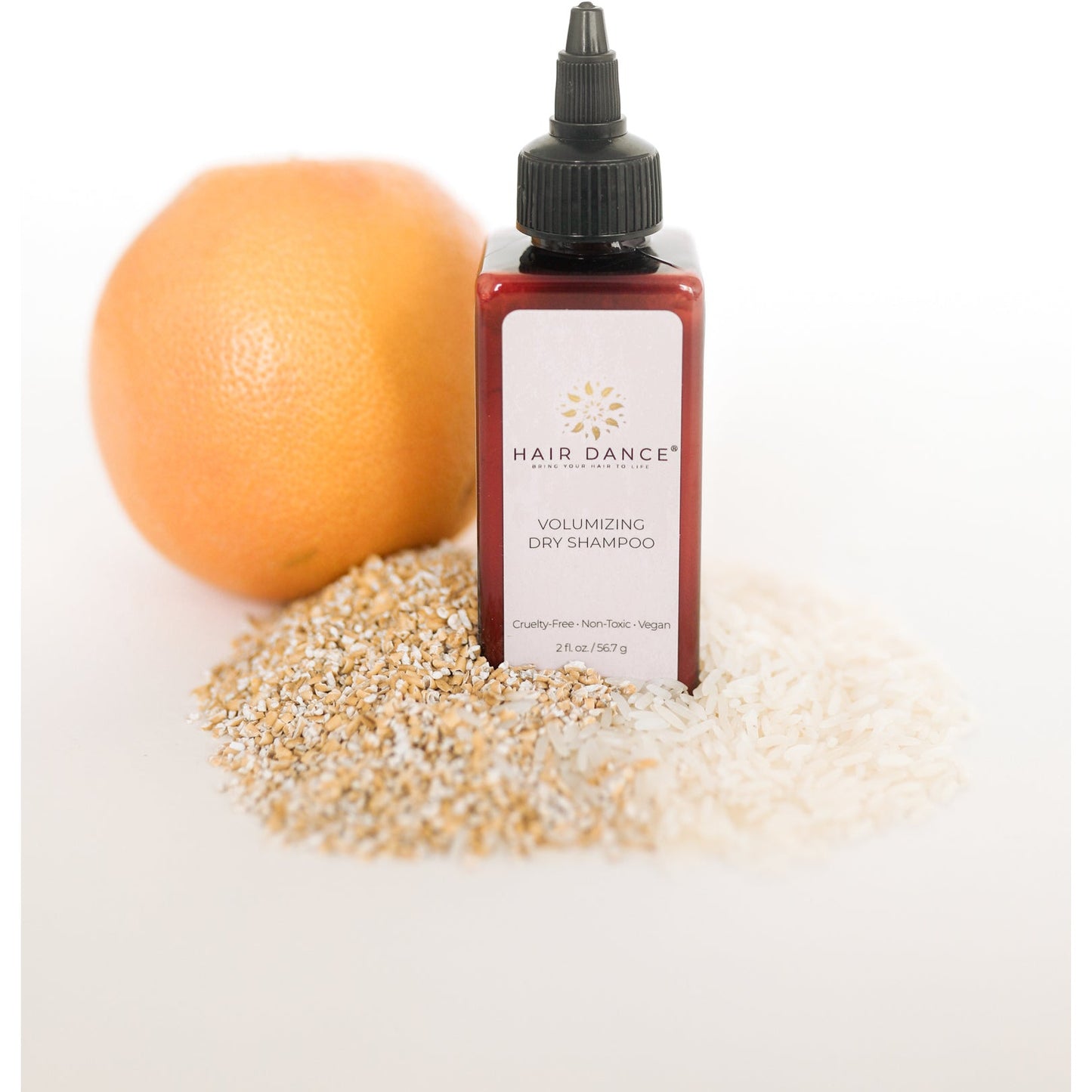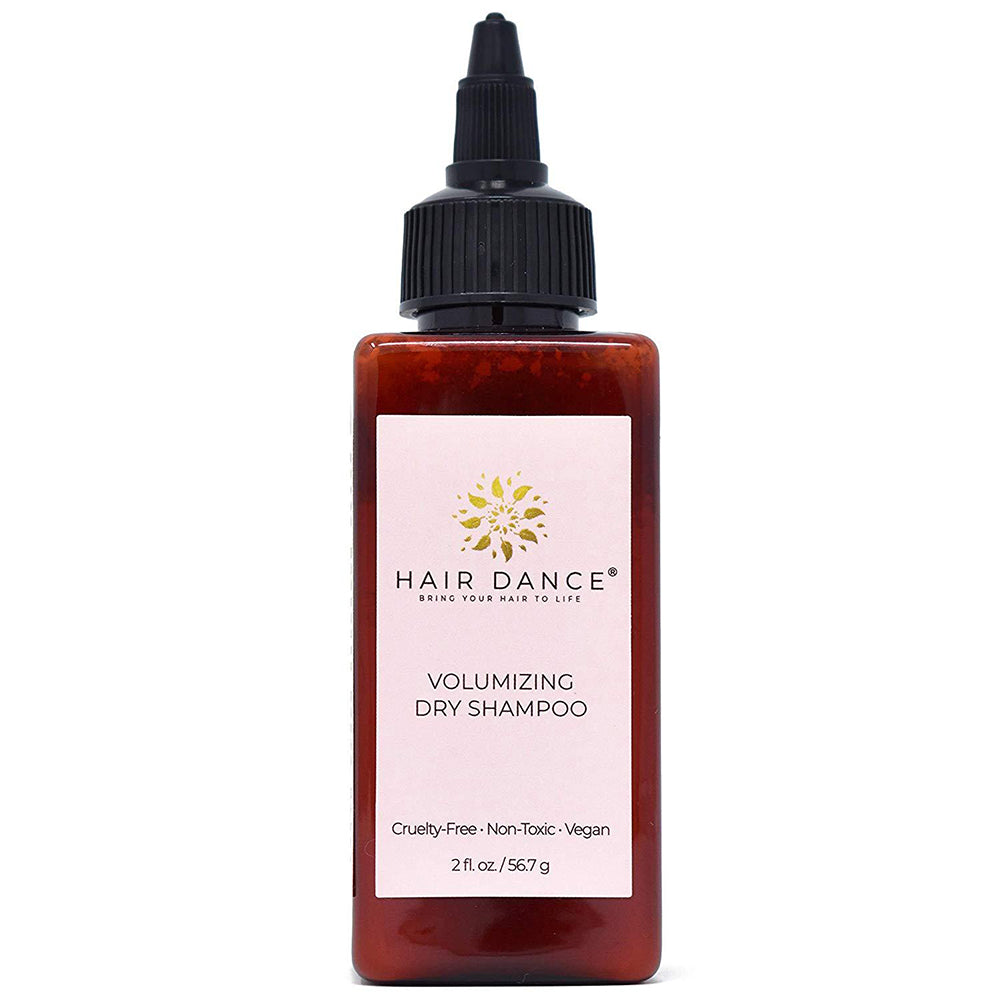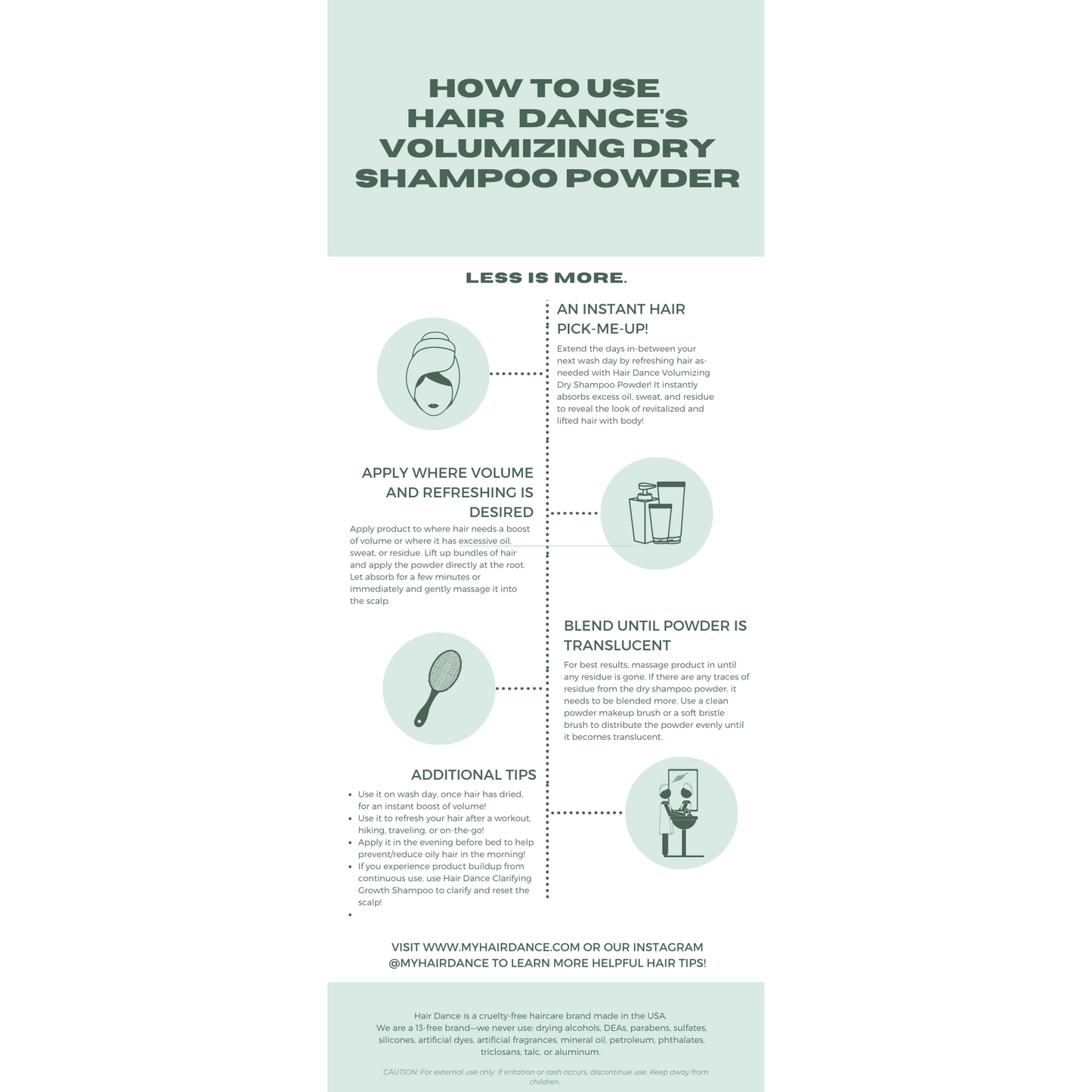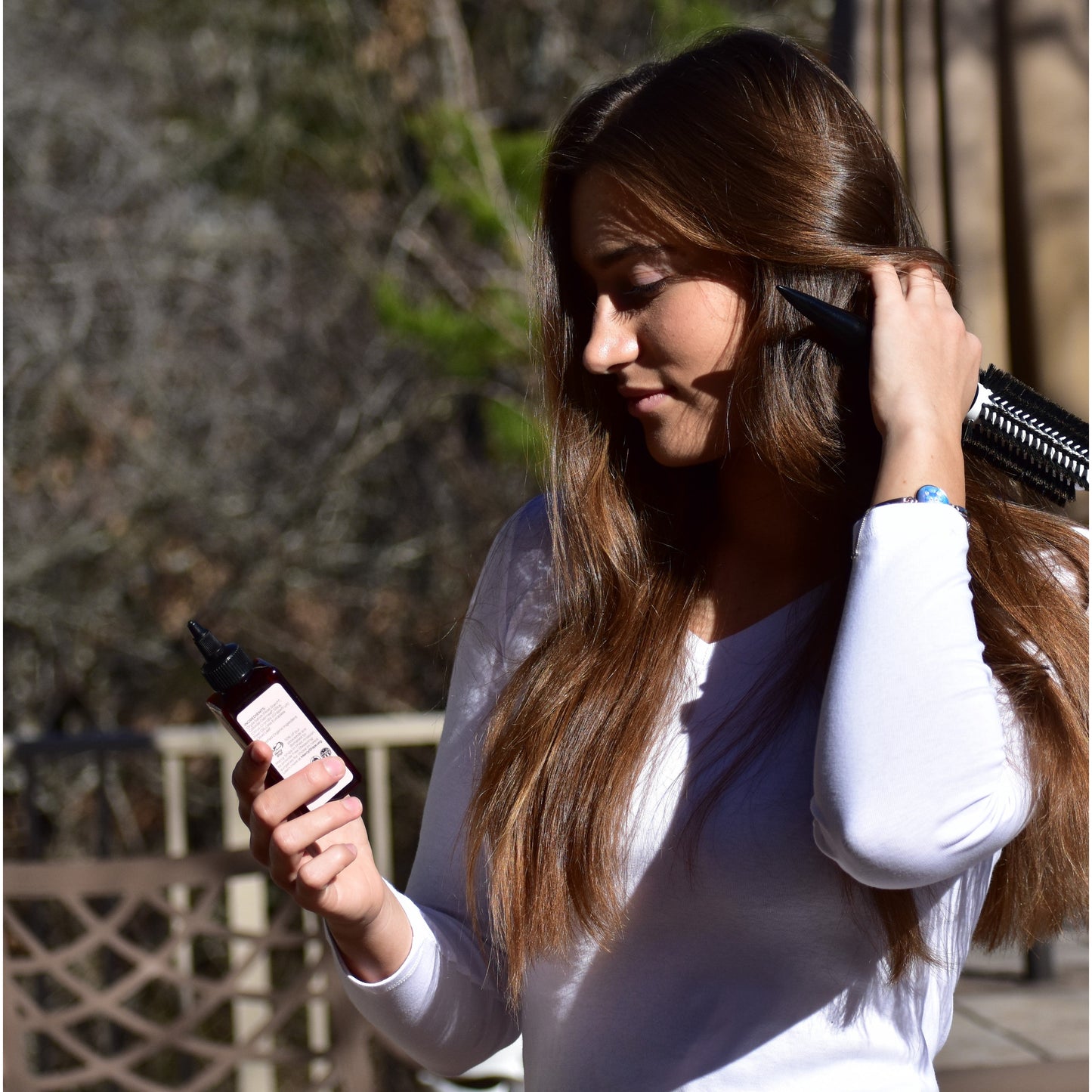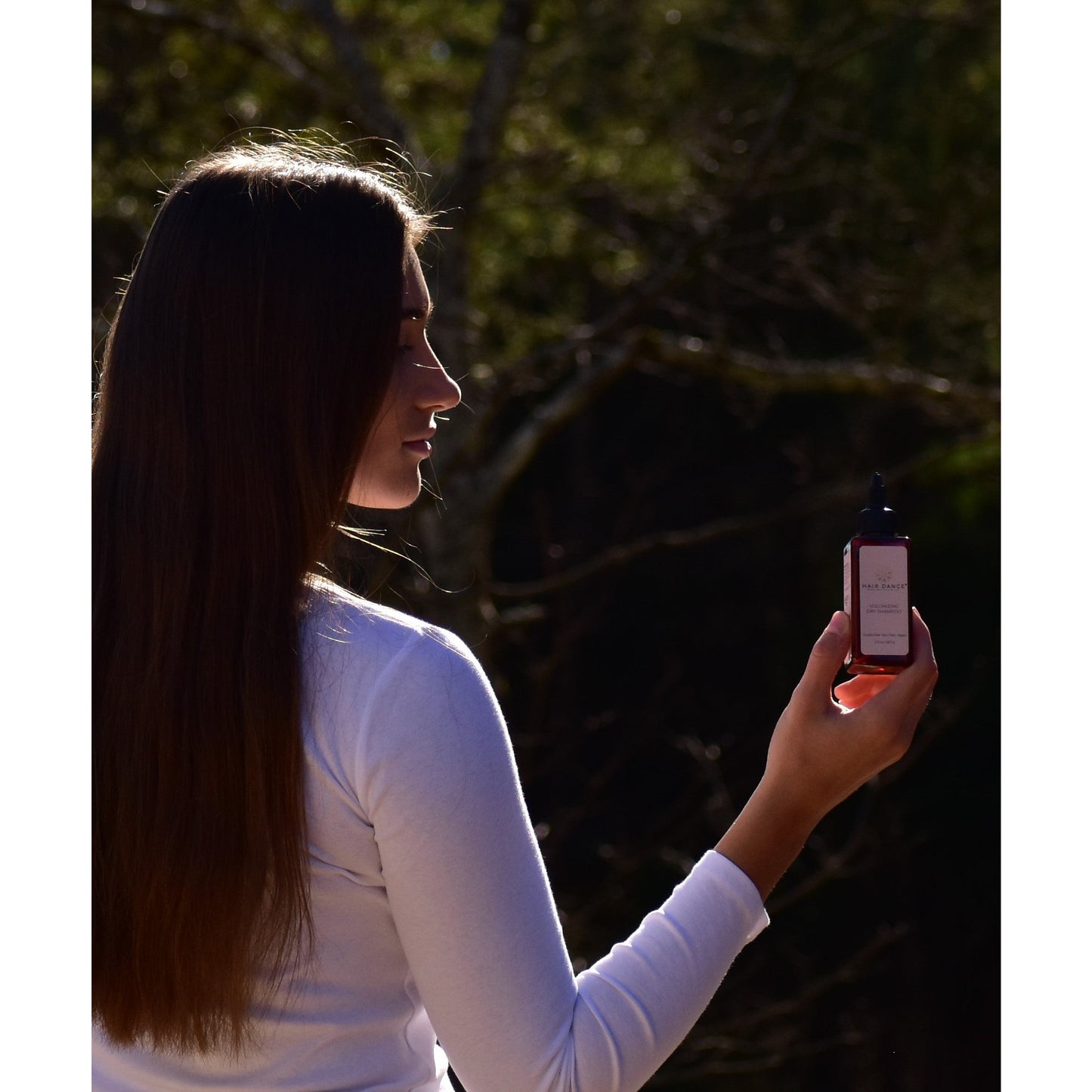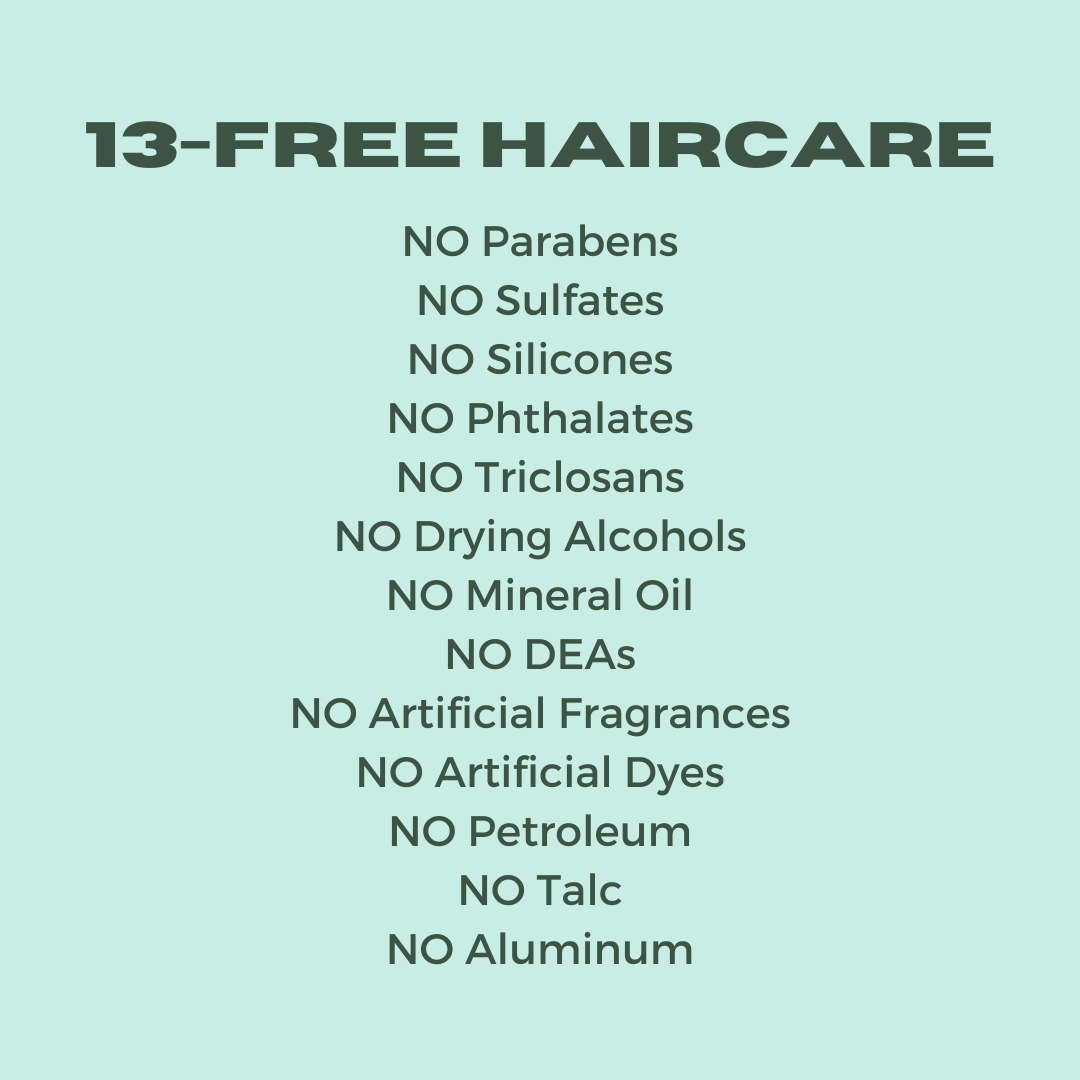 Love it. It's works very
Love it. It's works very well
Only dry shampoo I use!
So, I was on the training my hair to not need to be washed every.single.day journey. I wanted a clean product that was effective. This dry shampoo was a game changer! It adds volume and immediately zaps oil as soon as it's applied. It doesn't weigh down my hair, the smell is light and fresh, the bottle lasts FORVER even when using daily, and it's safe to use! This product paired with good shampoo has helped me be able to go 5+ days without washing. I actually just ran out and forgot to re order and ended up having to use some random can under my counter and I was IMMEDIATELY disappointed. I love this product and will continue to buy… like forever.
***yes it is a white powered and it does sometimes leave your scalp a little dusty (i have dirty blonde/light brown hair) depending on how concentrated you are sprinkling , BUT when that does happen I just flip my head, shake it around with my fingers and problem solved.
Buy this stuff! It's great!
Best Dry Shampoo Ever
I love this dry shampoo. This is my second one, and I just ran out of the one I bought in December. It lasts for months, it smells amazing and makes my hair look healthy and clean. I haven't figured out a way to apply it without getting it all over myself, but so worth it. I recommend it to anyone I know who uses dry shampoo.
Very refreshing!
I was previously using the lavender dry shampoo and decided to try this one. It's so lovely, works just as well as the lavender, and the grapefruit scent is very bright and cheery!
Love it
I'm new to the whole, stretching-your-hair-between-washes thing. I couldn't find a dry shampoo that I liked that didn't feel like it was making my hair even dirtier. I also couldn't stomach spraying some of the ingredients of most dry shampoos on my hair. I found this stuff and love it. I sprinkle it throughout in the evening before bed and then again in the morning. It really does add volume, too. This stuff is legit.