Regular price
Sale price
$14.99 USD
Unit price
per
Sale
Sold out
Cruelty-free. Vegan-friendly. Made in the USA. 

Now with Moroccan Argan Oil and herbal extracts for added hydration and benefits. Thicker formulation, no shaking before use.
What it is: Quench your hair's thirst with our ultra-hydrating and creamy shampoo. Enriched with nourishing botanical extracts to help balance moisture levels and repair damage, it leaves hair feeling deeply-hydrated, revitalized, and soft from roots to ends. 
Why we love it: Infused with our uplifting grapefruit scent, its zesty aroma invigorates the senses to help boost your mood while delivering much needed nutrients to hair and scalp. 
Caution: Shake well before using if the product appears thin. This is normal and does not affect the efficacy of the product.
How do I use it?: Apply a quarter sized amount of Hair Dance Intensive Hydrating Shampoo to hands and evenly distribute throughout hair and scalp. Massage product in gently. Rinse thoroughly. Repeat process with Hair Dance Intensive Hydrating Conditioner or Hair Dance Moisture and Strength Conditioner. Towel dry and follow with Hair Dance's Ultra-Light Instant Conditioning Spray in Grapefruit or Lemongrass for an added boost of hydration and nutrients.
Ingredients:

Purified Water, Aloe Vera Barbadensis Leaf Juice, Camellia Sinesis Leaf (Green Tea) Extract, Cocamidopropyl Betaine, Sodium Lauroyl Lactate (Mild Soap derived from Coconut), Apple Cider Vinegar, Hamamelis Virginiana (Witch Hazel) Extract, Acerola Extract, Glycerin, DL Panthenol, Glyceryl Monostearate, Citrus Grandis (Grapefruit) Peel Oil, Hydrolyzed Wheat Protein, Dehydroacetic Acid, Benzoic Acid, Avocado Oil (and) Natural Vitamin E, Moroccan Argan Oil (Argania Spinosa), Benzyl Alcohol, Matricaria Chamomilla (Chamomile) Extract, Salvia Officinalis (Sage) Extract, Urtica Dioica (Nettle) Extract, Rosmarinus Officinalis (Rosemary) Extract, d-Biotin, Citric Acid, Dead Sea Salt.
Shipping & Returns

Ships within 2 business days. Arrives in 3-7 days. You may return or exchange any eligible (unopened and unused) items by mail within 30 days of you receiving your order for a refund to the payment used or for store credit.
Share
View full details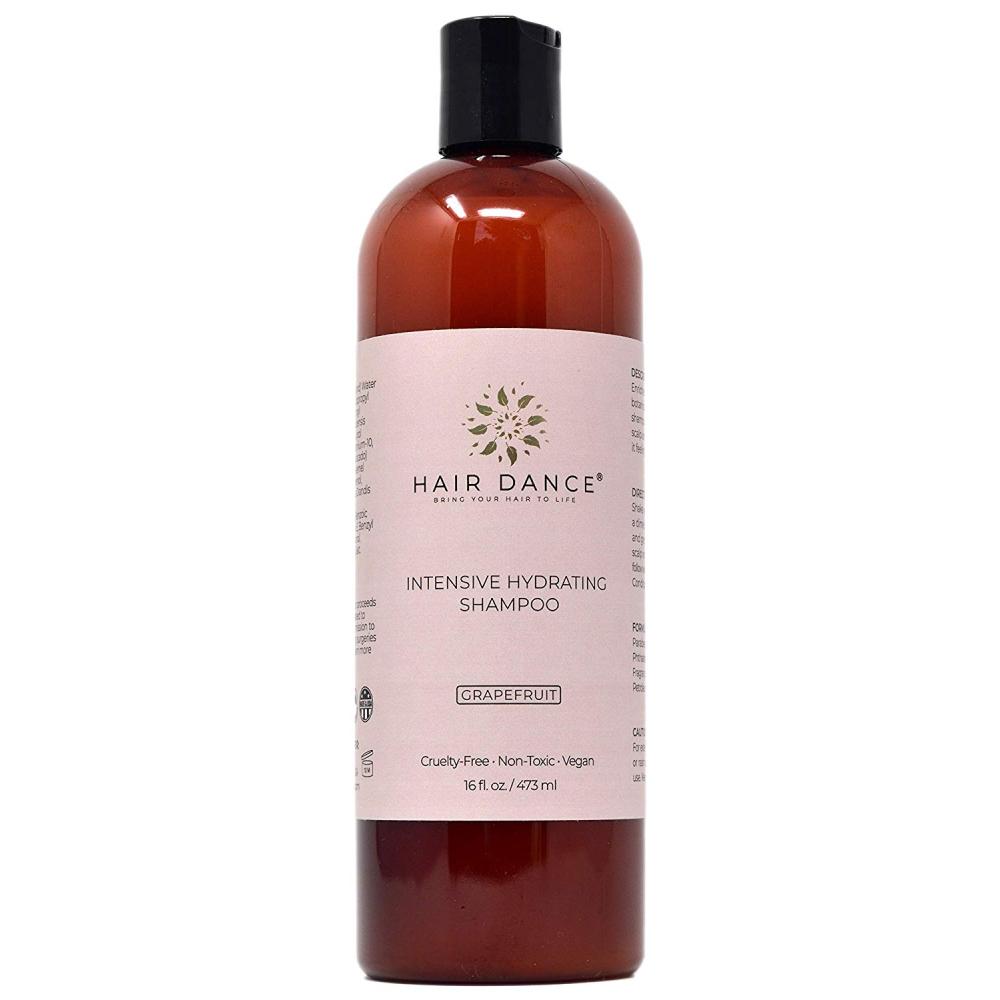 My scalp feel ahhhmazing!
I am very picky about natural shampoos because quite frankly they don't always make my scalp feel clean after I dry my hair. I was skeptical about buying this shampoo and conditioner because it sounded too good to be true so I did what any good mom would do, I ordered it for my daughter who is a new mother and a nurse who has little time to shampoo her hair everyday. I knew her review would tell me all I needed to know. She loved it! I ordered it for myself and wow wee. It lathers without horrible chemicals and it smells so wonderful. You have to shake the shampoo bottle before each use to mix the ingredients which proves there are no preservatives to clog your pores. You can actually feel this shampoo tingle and work! It doesn't burn or sting but feels go good. Like an itch you can't reach. Following with the conditioner is simply a treat. The smell is very clean but not overpowering. I am so happy with this product I ordered the thickening spray and dry shampoo. I cannot say enough about how honest and good these products are. My husband has severe psoriasis that often leave open cuts in his scalp and he is able to use this with no complaints. Matter of fact is helps the itching and redness. If the price makes you cringe a little know that you use much less than you would normally and it lasts a long time. Go on, treat yourself, you deserve it!
Aromatherapy for your Hair!
10/10 Now I have to buy some for my mom!
AROMA is so light with the best balance between fruity and herbal. This is the perfect compliment to a bath bomb.
NO SULFATES. My mom is a pharmacist and knows her chemicals, I showed her these two bottles of Hair Dance shampoo and conditioner and she took it away from me to use herself! I snuck in and got it back after :).
NOT OILY. I have oily skin and I am very picky with my hair products, and it doesn't make your skin feel oily at all!
HYDRATING? YES. I've been trying to do some deep hydration on my hair because it's been getting drier and drier every week, and I tried mainstream common conditioners, and it's just not enough. I was scared to find something stronger because of oil. But the combination of both hydrating shampoo and conditioner - works great!
What was I thinking!
Noticed a difference the first day after I started using this shampoo again! My beauty stylist told me my hair wasn't dry, but I wanted to get a shampoo that protected it from hair drying and hot ironing too, so switched. Big mistake - BIG!! It wasn't dry because I used this shampoo! So glad I'm back.
Best Kept Secret
This shampoo, and the coordinating conditioner, is great! I've been using both since December 2018 and can't say enough about it. The company doesn't do animal testing, products are made in the USA and they're free of parabens, silicones, phtalates, DEA, artificial dyes, synthetic fragrances and sulfates. My hair never felt so good. My only frustration is that it's not available in stores, as of yet, so I want to get the word out so it will be sooner than later. Please give it a try, won't you.
Best shampoo and conditioner!
This shampoo and conditioner is sooo moisturizing! My hair feels silky smooth and my curls love these products! You will not regret this purchase!!
Love this shampoo
Have used this shampoo for over a year now and truly has changed the quality of my hair. My hair tends to be dry and I live in a hot climate - keeps my hair soft, fights frizz and my hair looking nourished.
Great Moisturizing Shampoo!
Ordered this after having it been recommended it to me by a friend since I have very dry hair. This was able to hydrate my hair without leaving it feeling greasy or anything. Scent was also very pleasant, while not being way too strong.
All-around Great Shampoo
Perfect for my needs, would recommend to others. My hair can get pretty thin and somewhat slick after 1-2 days and this shampoo did a great job of bringing my hair back to its natural, full state. I loved the grapefruit scent and was so happy with all the natural ingredients, made the shower experience less harsh than the other shampoos I've used with chemicals in them. Love it and will probably order again :D
So healthy!
Great scent, untangled my curls and post styling my hair looks so healthy!
Nice aroma
Good shampoo. It's as if it was part conditioner.